I will definitely be calling Cenco if I ever need roof repairs again, Daniel was extremely polite, informative, and thorough on his explanation on what needed to be repaired, honest...
read more

Cenco Building Services was very responsive for our roof repair request. They were on-time and very professional. They also follow up immediately to make sure all things went well. Highly recommend.

I called Cenco to my house after seeing water spots on my ceiling. They were very polite explained the whole process on the phone when I schooled an appointment. The...
read more

The team at Cenco was extremely responsive to my request for a roof inspection on a new home. They performed a thorough and well documented inspection on the roof...
read more

Excellence to all of Colorado
Restorative roof repair services for Denver, CO
For Denver homeowners, roof repair services from Cenco Roofing provide a valuable solution to extending the life of their existing roof. With traditional asphalt roofs needing to be replaced every 15-20 years and replacement being expensive, an average roof repair can fix the issue temporarily, but only for a short term. On the other hand, a Cenco Roof Restore not only fixes the roof issue but also extends the life of a roof from 6 to 12.5 years, saving homeowners from having to incur the cost of a full replacement and providing them with peace of mind for a longer period of time. For over 10 years, Cenco Roofing has delivered excellence to all of Denver.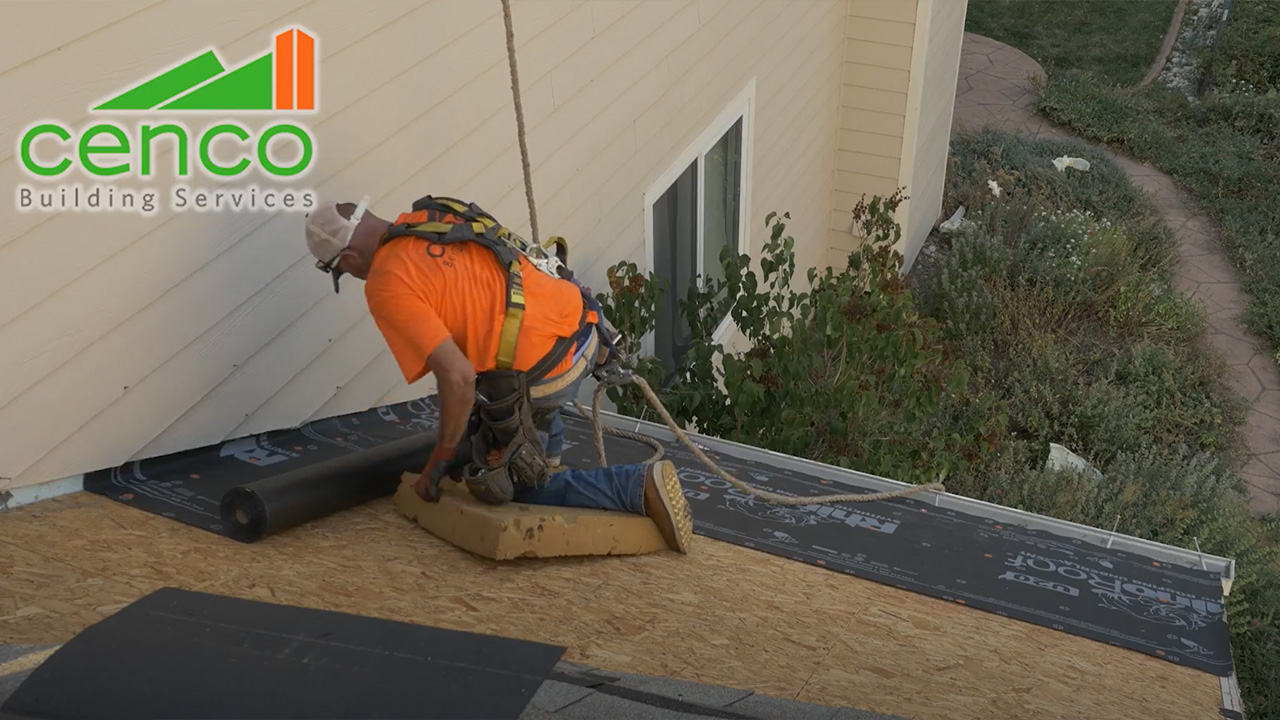 Cenco managed roof repair program
| | Traditional Roof Repair | |
| --- | --- | --- |
| Outcome | Temporary Fix. Results in patches | Permanent repair that integrates into existing roof system. Does NOT create additional leak risk |
| Warranty | Not warrantied | Fully warranted for 2 years against further leaks and damage |
| Repair Scope | Only addresses specific leak point | System repair methodology-follows and fixes the root problem |
| Crew consistency | Single repairs addressed by different crews-no consistency | Performed by a dedicated repair crew; no crew turn over between repairs |
| Price | Usuallv briced under the cost or insurance deductibles | Priced at time/materials-not related to insurance claim or deductibles |
| Follow Up | No repair follow up | Includes annual check-up by licensed roof tech of original leak and entire roof |
| Risks | High risk for customer as well as contractor. Potential to create additional weaknesses in remaining roof svstem | Lowers risk for customer of ongoing issues |
Cenco specializes in roof leak repair
Denver roof leak repair & more
Roof leaks can be a major headache if left untreated. Cenco specializes in roof leak repair, providing thorough inspections of your home's roof and attic to identify issues like missing shingles, ice build up or damming, critter infiltration and more. If any of these common roof problems are found, Cenco offers a free 72 point roof inspection which includes house recon by a certified roof inspector and interior damage check. The roof restore that follows comes with a warranty to protect against further leaks and damage as well as an annual check-up by a licensed roof tech. Don't let your roof leak repair become part of the problem, contact Cenco today for roof flashing and shingle repair.